Type 1 - Candy Apple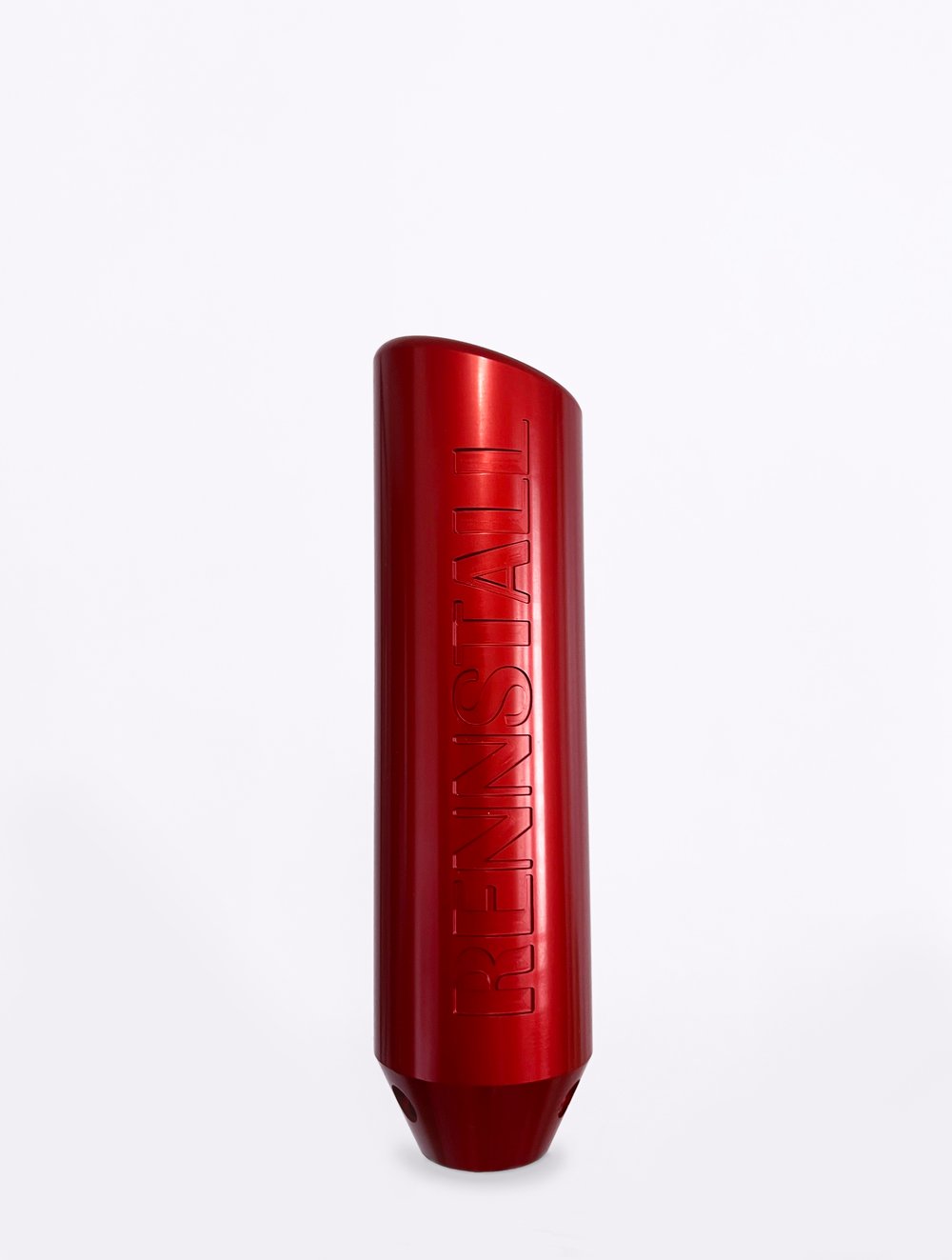 The satin Red annodized version of our classic Type 1 Shift knob.
Precision CNC'd in the USA out of 6061 T-6 aluminum, the Rennstall Type 1 shift knob is for those looking for a taller style knob, at 5.5" tall. Designed for BMW shift levers, but fit other applications as well with a 14mm ID and 3 set screws. Available with Thread Adapters for threaded applications. The shift knob weighs 12.7 ounces.
All knobs will include set screws and an allen key.
Please allow several days for processing & shipping.
***For customers with non-BMW vehicles:***
Please also purchase a threaded adapter with the correct pitch thread pattern, available here:
rennstallmotorsport.com/product/thread-adapters